Faceniff
Below we have shared the complete guide to using Faceniff. Faceniff is tool application that enable the users to obstruct and also sniffing web sessions profiles such as facebook in same wifi link. That means, if you want to hack into a Facebook account which is using the same WiFi network, monkey island full game you can use FaceNiff.
You do not need to worry I will certainly tell you each as well as every process in details. In minutes they will have stolen everyone's Facebook and Twitter account that is in the same public wifi network as them. If you like this article, share it with your friends. To get the right use of FaceNiff app your Android phone should be rooted. Before opting for how to install as well as download and install Faceniff Apk on Android allows have a search the short introduction of Faceniff Apk.
Faceniff is kind of firesheep. But still, there are some unsecured sites whose sessions can be hijacked. Map data provided by OpenStreetMaps.
So, you need to sit tight and keep trying, hope you will get what you are dreaming of. Follow the below-given steps to download it on your mobile phone.
Grant the root access to the Faceniff application. Once you discovered that choice, tap on it. It mean your android devices as well as your target should be gotten in touch with exact same wifi routers. How to Make Fake Facebook Account.
It's not work on my device, said that I already used it before but it's not true. Please don't ask me to hack Facebook, gmail or any accounts for you. Prevent FaceNiff and Firesheep. Simply once you hijack the session then you can use any account which is logged on that device.
Connect with us Payment Methods. Some features of the site may not work as intended. For bulk purchase inquiries, please reach out to multiple-accounts privateinternetaccess. Now make sure that you and your victim connected to the same Wifi network. You should use FaceNiff is supervision of your senior or expert.
Prevent FaceNiff and Firesheep
It will sniff and intercept web session of the victim. This application is working is identical to Firesheep, but it is quite easy in using compare to the former application.
Once the session is shown then click on Unencrypted Sessions. This means that anyone can eavesdrop on your data in seconds. In an easy word with Apk you can just hijack others device if both of you are making use of the exact same wifi network. It is very easy and typically only takes a few minutes to connect. Our readers made it abundantly clear that Private Internet Access should be your first stop for protecting your private browsing data.
Faceniff Apk Cracked Download for Android Latest - Techizm
How do I protect against FaceNiff and Firesheep? Keep visiting us for more Tech related information.
Please enter your name here. The App collects the information of the various other individual and hijacks the session of the users.
Make sure you are connected to a WiFi network and you have a target on the same network. Now you have the victims web account.
It is the easiest way to hijack the session of another user who is connected to the same Wifi network. However, a new player has come into the scene and that is FaceNiff. FaceNiff allows mobile phone users to steal Facebook and Twitter accounts from anyone.
You can get the rooting application from the landed website. As I had currently stated over Faceniff Apk is a hacking device which can hack a device which is sharing the same wifi connect with You. All they need to do is walk around and keep FaceNiff open.
Faceniff is installed successfully on your mobile phone. There is no laptop or desktop required.
Faceniff APK Download for Android All Latest Versions
Dangerous tools out in the open Firesheep allows any hacker to steal your Facebook and Twitter account when you browse on public wifi. And if you do not know what rooting is, and how to get a phone rooted. Also i am having trouble to. For example, you can access Facebook, Twitter, Google etc of the victim with Faceniff. You can likewise examine Farmaroot Apk for the full guide on phone root.
FaceNiff Tool - Android App For Hackers
At the time of testing this app, I found that the website vk. With just a couple of taps and clicks, one can get the network hacked. Now it is a part of my daily life.
So that he could lead you in the right way, and could elaborate you each and every step. Wait till the installation process takes place. If you are connected to a Wifi Network and there are some other users who are also using the same Wifi network on which you are connected then you can Hijack their sessions and access the websites.
Click on any session which you want to access. Notify me of new posts by email. There are tons of articles available on the Internet to root your mobile phone. You can read a detailed and simplified article on Session Hijacking here. If you are passionate about hacking, feel free to ask me any doubts.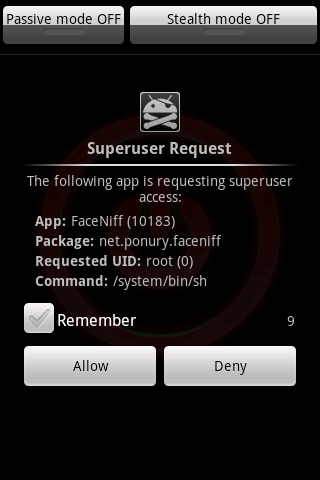 Right, this may not be that easy, but once you start getting yourself into this. In this post, I will certainly inform you step by steps guide on how to intercept the internet session of a user having an usual wifi network.